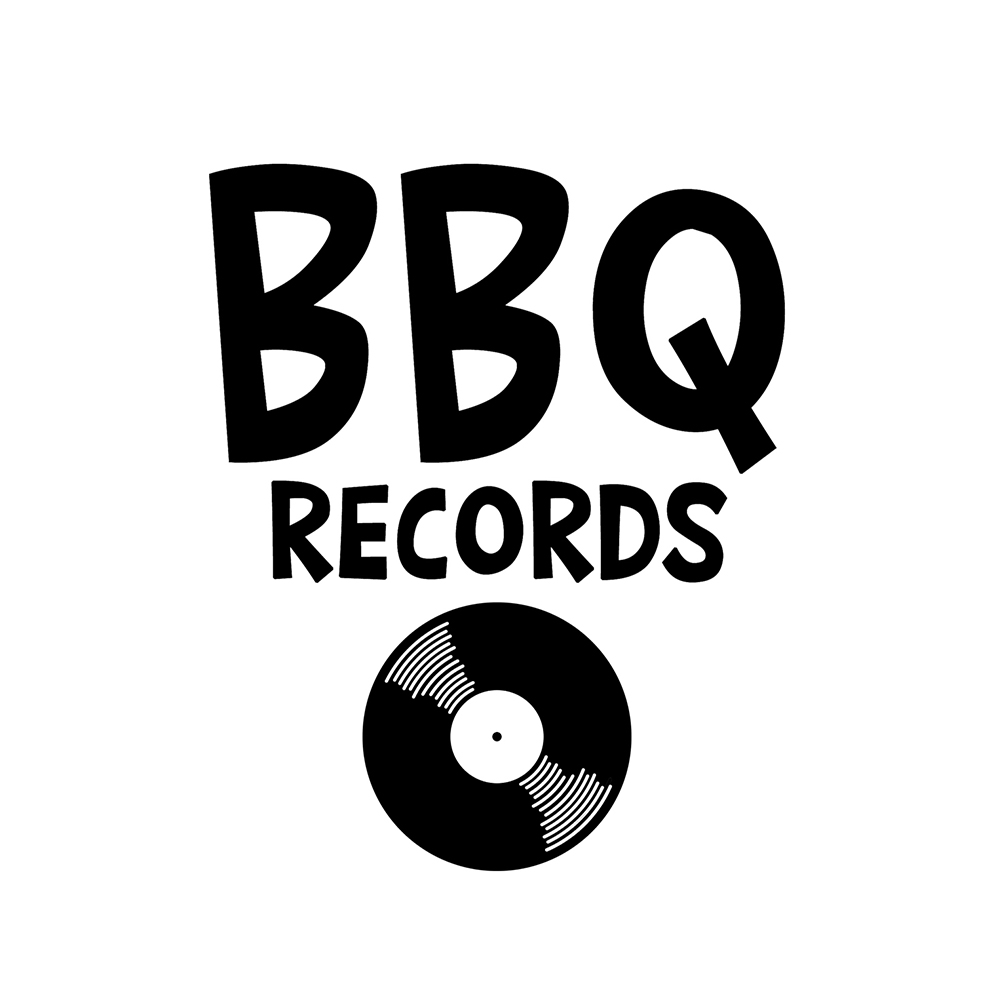 AUSTRALIA'S #1 IN ELECTRONIC MUSIC
Music Label | Radio Station | Music Magazine
Est.2013 - Official Partners: click here
A leading force in the Dance music community for over 30 years, DJ Dan is one the hardest working DJs and continues to be one of the strongest voices and powerful influencers of the genre. He has toured with global festivals around the world including Ultra, EDC, Creamfields, Dance Valley in Amsterdam, and was Carl Cox's choice DJ for his Phuture 2000 Tour in 2000. He has had several Radio 1 Guest Spots featured by Pete Tong and Mark Knight on the Toolroom Podcast. He has also released music on Toolroom, Pacha Recordings, Ultra, Guesthouse, Work, XL Recordings, Magnetic, Rising, and many others.
He is the owner and founder of the widely renowned Los Angeles based label InStereo Recordings.
​
We were lucky to have him for an exclusive interview talking career, his label and funny stories.
- Hi Dan, it's an honour to have you here. How are you doing?


I'm doing great, actually doing this interview on my flight cross country to Florida to play the Dirtybird CampInn in Orlando. Parties are going off here again in the U.S. and I feel very blessed to be busy again after a 2 year shutdown. It made me realize how much I need dj'ing as therapy. Music heals, that's for sure!


​
- You've started being a DJ and your music career in the 90's, you've been rocking the industry for over 30 years now! When you look back at everything you've done and accomplished how do you feel?


I honestly feel very fortunate to have had such a long career. I never intended on being a DJ growing up. I went to a very prestigious fashion design school, wanted to work for a high end sportswear company like Diesel, G Star or Calvin Klein but I moved to LA from Seattle and wasn't feeling the fashion industry. I was heavily involved in the new wave Dance scene in college so I guess it made sense that it led to dj'ing Dance music. It still blows my mind that I have now remixed and hung out with some of my idols like Depeche Mode, New Order, A Tribe Called Quest, Lady Gaga and more. I feel incredibly blessed to be able to DJ for so many loyal fans every weekend and have their trust in my musical journey. My fans know to always expect the unexpected but they trust me to open their minds with new sounds and future trends I see coming. For that, I feel very blessed.
​
​
- How did you and your style evolve over the years?


I have always loved music since I was a kid - Rock, Funk, Disco, New Wave, Jazz, House, Industrial and Techno. I like my sets to evolve and not stay stagnant. It keeps it interesting for me and I always want to keep the crowd guessing. I originally started dj'ing new wave and then moved into House but I became very successful in the early 90's playing rave Techno in LA. Then I moved to San Francisco and started playing Breaks, Acid and House. At the moment I'm playing more House and Tech House but who knows what tomorrow brings. It's always evolving.
- You said in an interview that you made yourself learn how to mix in a very military style, what was it like? Is that a "style" that you've applied to other aspects of your career?


My dad was a Sergeant in the military and he was very strict about timing of duties and chores. When I started mixing records he taught me the importance of being impeccable and how important timing was if I wanted to be spontaneous. So I learned how to get the bpm's in the right neighbourhood within 10 seconds and then fine tune it in another 3 seconds and bring in the mix quick. Same way I learned how to scratch. Music selection and programming is everything. Beat matching is something that should be on the fly and quick to pull off. This really helped me especially when I was playing techno and sometimes only letting each record play for 45 seconds to a minute sometimes. This has helped me in my career with always being on time for remixes and knowing when to call a track done! It has also taught me the importance of showing up early to my gigs to feel out the vibe of the room to keep the story flowing nicely. It is all about the vibe on the dance floor and not about the DJ. We are very fortunate to have the trust of the crowd and the promoter to take them on a great journey and that is something I have always respected.


​
- What has been, for you, your greatest achievement as a DJ? and as a producer?
​
My greatest achievements have been my record label InStereo. I've been doing it for 20 years now and I always support the up and coming artists I believe in. I'm also proud of my own productions like Loose Caboose, Needle Damage, That Phone Track, Put That Record Back On, as well as my 6 original artist albums. I've also done remixes for Carl Cox, Ferry Carsten, Janet Jackson, Lady Gaga, Beyoncé, A Tribe Called Quest, New Order, Depeche Mode …and even did the Transformers theme song for Hasbro. But I'd have to say I'm the most proud of my longevity in this industry. I've played in every country and have done amazing tours with some great friends like Carl Cox, Lee Burridge, Craig Richards, the Moonshine crew and many more.
​
​
- You've worked with many different artists throughout your career, what were some of your most enjoyable and rewarding collabs on stage and in the studio?


Some of my favorites working in the studio have been with Mike Balance, Hipp-E, Dj Sneak, Matthew B (Bushwaka), Craig Richards, Mes, Dave Aude, Rubber People, Jerome Robins, Hatiras, Ido, Angelo Ferreri and so many more. As far as collabs I've had a lot of fun doing my 2X4 sets with Donald Glaude and tag teaming with my good friend Lee Taurus as well as divaDanielle, Fleetwood Smack, Bounce, Lee Burridge, Craig Richards and more. One of my all time favorites was tag teaming with Honey Dijon at Motor in Detroit…..What an amazing club!
- Did you ever feel being under pressure because of your success? How did you deal with that?


I felt a lot of pressure once I realized how real and serious it was becoming. I only started playing for friends and never imagined it exploding like it did. I have found over time it's very important to play for the promoters and crowds that truly care about you and really have an understanding of your history because then it makes it more personal and special when you play for the crowd. Sometimes it feels like it's our own personal language throughout the journey of the sets. I've been playing for some promoters for over 20 years and that makes dj'ing even more exciting because I also get to hang out with friends I consider family.


​
- You mentioned you started studying fashion, how did you switch to music? Is fashion something that you stayed close to?


Yes, I still design on the side. I originally went to college for fashion design but got swept up in The LA Rave scene in the early 90's and haven't looked back.


​
- Your baseball cap is always present and is really associated with your DJ persona, is there a story behind it?


Funny enough, when I first started dj'ing my friend gave me a baseball hat with a custom woven "D" on it so I wore it to my first show and realized it also helps me to focus when I'm playing. I get to see the crowd and then also have a shield to focus back down on my mixing.
- You're also the founder of the famous LA-based label InStereo Recordings which celebrated 20 years last year! What prompted you to start it up in the first place? What are some lessons you've learned over these two decades running it?


I wanted to start a label on which I could release my own material as well as up and coming artists. I know most artists personally and I consider all artists friends and family. Over time I've realized the importance of consistency and releasing quality material and always release material I play in my sets. We also do InStereo parties across the country and always feature dj / producers on the lineup.


​
- Your renowned podcast Stereo Damage has been running for a while as well, what does the podcast mean to you? Was this for you a way to share your sets with people outside the clubs?


I love doing the podcast because I love showcasing all forms of House, Techno, Tech House, Breaks......whatever sounds good to me. I usually post my live sets from some of the great parties I play. It's definitely a way to share the music with the fans that support me as well as feature my own artists. It's been a great way of showcasing up and coming DJs / artists.


​
- And finally, a funny one for the road, what would people be most shocked or surprised to learn about you?


Many years ago I was playing at Club DV8 in San Francisco and my friend walked into the club with Martin Gore from Depeche Mode. I was playing a short instrumental dub off their Black Celebration album but it was only 90 bpm so I played it on 45 and kept looping it because it was short. I said, "Oh man I'm sorry for playing it at the wrong speed." He said, "No, I love this man, it sounds amazing at this speed!" Then after my set, we went into the VIP room and played pool with another friend. Afterwards, he sang to the 3 of us for 30 minutes ....all classic American country and western songs of death. It was so random and surreal. His voice truly is magical.