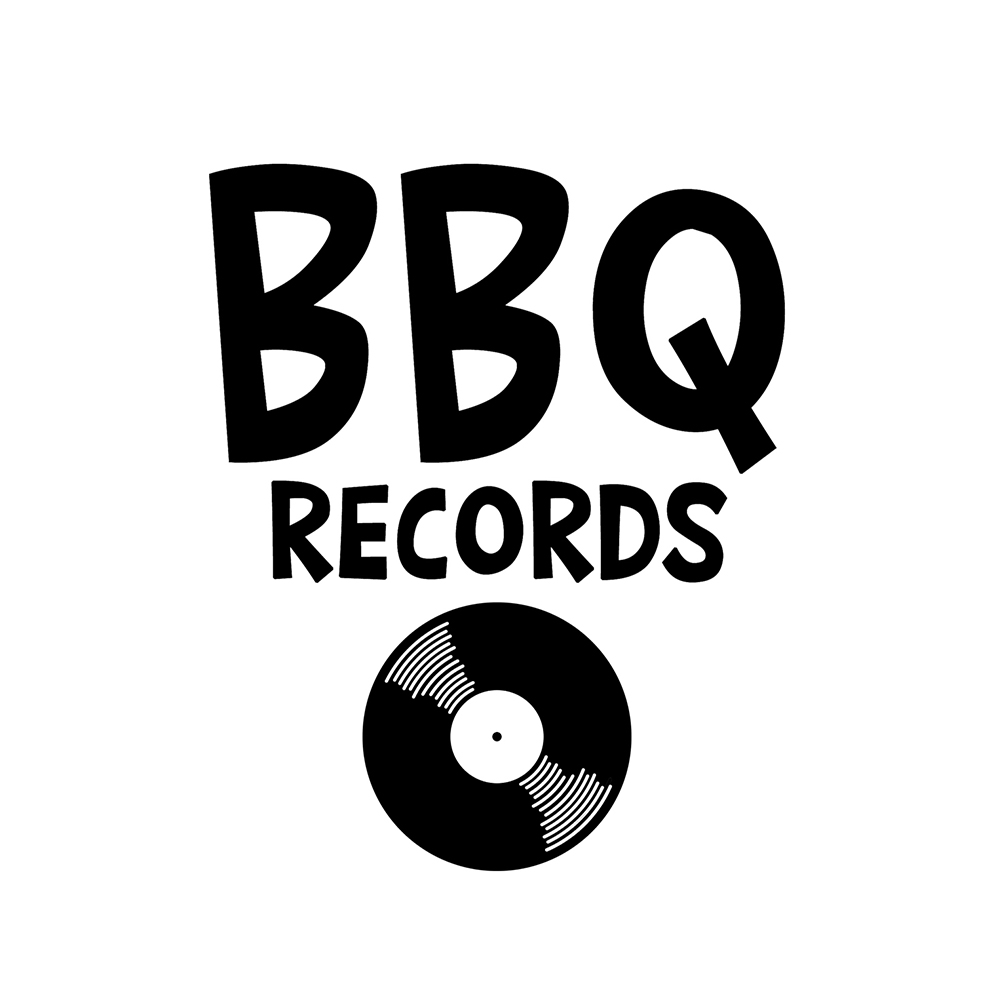 AUSTRALIA'S #1 IN ELECTRONIC MUSIC
Music Label | Radio Station | Music Magazine
Est.2013 - Official Partners: click here
DJ - Music Producer
Nu-Disco - House - Tech House
CEO - Barbecue Records Group
REWARDS (selection)
• 2021 | GLOBAL NU DISCO TOP100 DJ*
• 2019 | GLOBAL NU DISCO TOP100 DJ*
• 2016 | GLOBAL TECH-HOUSE TOP100 DJ*
• 2016 | GLOBAL ELECTRO-HOUSE TOP100 DJ*
• 2011 | 141th GLOBAL DJ (ALL GENRES)*
• 2007 | 9th BEST FRENCH DJ (UNIVERSAL MUSIC)
• 2007 | BEST DJ OF THE FRENCH RIVIERA (UNIVERSAL MUSIC)
*"The DJ List", The world's largest DJ directory
​
FORMER RESIDENT DJ (selection)
• MARRIOTT GROUP
• BLUE DIAMOND PENTHOUSE
• CROWN CASINO
• PACHA GROUP
PREVIOUS GIGS (SELECTION)




PACHA

- IBIZA (ES)​ |

WMC

- MIAMI (USA) |

PACHA

– VALENCIA (ES)​


SHERATON

- MELBOURNE (AU)​ |

HOME

- SYDNEY (AU)​ |

SLOW FESTIVAL

- LIMA (PR)​


POLYDOME

- CLERMONT FERRAND (FR) | ​

MACRODISCO FESTIVAL

- XERACO (ES)​


SEVEN

- MELBOURNE (AU) |

AQUARELA

- VALENCIA (ES)


SOL I LLUNA

– XERACO (ES)​ |

BLUE DIAMOND

- MELBOURNE CBD (AU)


BOREAL

- XERACO (ES) |

BE CLUB

- MANOSQUE (FR) |

SIESTA CLUB

- ANTIBES (FR)


DUPLEX

- PARIS (FR) |

ALIBI

– ROMA (IT) |

THEATRO

– MARRAKECH (MA)


BURDEKIN

- SYDNEY (AU) |

PHOENIX

- SYDNEY (AU) |

TIGER

- PATONG BEACH (TH)


1810 FAMOUS CLUB

- ST ETIENNE (FR) |

BLUE

- GENEVE (CH)


CROWN CASINO

- MELBOURNE (AU)
EDDISON, also known as Jerome Ferrara (formerly DJ Jerome Ferra), is not just a name in the music industry; he is a force to be reckoned with. Hailing from the vibrant electronic music scene of France, this extraordinary artist has been captivating audiences since 2002, leaving an indelible mark on the hearts and souls of music lovers worldwide. With an unwavering commitment to originality and an insatiable thirst for creativity, EDDISON has forged his own path in the industry, refusing to be confined by trends or movements. His music is a reflection of his innermost thoughts and emotions, a true testament to the power of following one's inspiration.
The world took notice of EDDISON's talent in 2007 when Universal Music bestowed upon him the prestigious title of "Best DJ of the French Riviera," recognizing his exceptional skills behind the decks. Additionally, he earned the esteemed honor of being ranked as the "9th Best French DJ," solidifying his position among the elite.
The year 2011 marked another milestone in EDDISON's journey, as he secured a coveted spot on The DJ List, the world's largest DJ directory. Coming in at a remarkable 141st position in the Global DJ rankings, he showcased his undeniable talent to a global audience, leaving an indelible impression on fans and industry peers alike.
Not content with resting on his laurels, EDDISON continued to push boundaries and explore new horizons. His dedication and innovation were rewarded once again when he secured a spot in the esteemed global Tech House Top 100 in 2016. Furthermore, he achieved recognition in the global Nu Disco Top 100 in both 2019 and 2021, further solidifying his status as a true luminary in the genre.
Over the course of two decades, EDDISON has graced the stages of some of the most iconic events and clubs in the electronic music realm. From the legendary Cannes Film Festival on the enchanting French Riviera to thrilling performances across four continents, his electrifying sets have left audiences in awe. Notably, EDDISON has also mesmerized the crowds at the renowned Pacha in Ibiza, known as the epicenter of electronic music and a playground for the world's top DJs. Furthermore, he has showcased his talent as a resident DJ at the Blue Diamond Penthouse and at the Sheraton in Melbourne, where he provided unforgettable musical experiences for the jet set, immersing them in his captivating soundscapes. EDDISON's ability to captivate audiences in such prestigious venues is a testament to his unparalleled talent and magnetic stage presence.
EDDISON's talents extend beyond the DJ booth. As the visionary CEO of the Barbecue Records Group, he spearheads a musical empire, shaping the landscape of the industry and fostering emerging talent. Furthermore, his influence reaches even further as he takes the airwaves by storm with his own radio show on Physical Radio. The BBQ Radio show, co-hosted by the charismatic Faustine Pinto, is a sonic journey, featuring esteemed guests from the crème de la crème of the industry, including Agoria, Alan Braxe, Anja Schneider, Bob Sinclar, Carl Cox, Chris Lake, David Penn, Luciano, Purple Disco Machine, and many more. With millions of listeners tuning in since its creation, EDDISON's show has become a global sensation, captivating audiences with its electrifying music and leaving a lasting impact on the hearts of music enthusiasts worldwide.
EDDISON also embarked on a remarkable collaboration with pop star Alexandra Miller, renowned for her incredible vocal talent showcased on The Voice of Ireland. Together, they crafted a captivating track that seamlessly merged EDDISON's electronic prowess with Miller's mesmerizing voice. This collaboration became a significant milestone in EDDISON's career, highlighting his ability to collaborate across genres and create extraordinary musical experiences.
In 2018, EDDISON's artistic evolution reached new heights with the release of his debut album, "357." This sonic masterpiece served as a true tribute to the French Touch. Seamlessly blending elements of House, Nu-Disco, and Tech House, EDDISON painted a vivid musical landscape that resonated with fans worldwide. The album took listeners on a journey through pulsating beats, infectious melodies, and immersive soundscapes, solidifying EDDISON's position as a visionary artist.
EDDISON's influence extends far beyond his electrifying performances and musical creations. Recognized for his unparalleled talent and innovative approach, he has become a sought-after collaborator for renowned brands in the tech industry. Collaborating with prestigious names such as Aorus, Gigabyte, Cooler Master or Intel, EDDISON has seamlessly merged his musical prowess with cutting-edge technology, creating immersive and unforgettable experiences for fans worldwide. His ability to blend the worlds of music and technology has garnered attention and acclaim, leading to his mention in Rolling Stone Magazine for his groundbreaking track "Rewind." With this recognition, EDDISON solidifies his status as an artist who not only pushes the boundaries of music but also embraces the transformative power of technology in the digital age.
Beyond the glitz and glamour of the music industry, EDDISON's story is one of resilience, determination, and unwavering passion. Coming from humble beginnings, he serves as a shining example that success knows no boundaries of origin or financial means. Armed with nothing but his passion, determination, and the tools at his disposal, EDDISON has shattered barriers, overcome obstacles, and achieved greatness.
If you were to ask EDDISON his secret to success, he would tell you that the only person who can truly stop you is yourself. He would inspire you to dream big, follow your passions, and work tirelessly towards your goals. With each beat and electrifying performance, he inspires aspiring artists to pursue their dreams and forge their own paths.