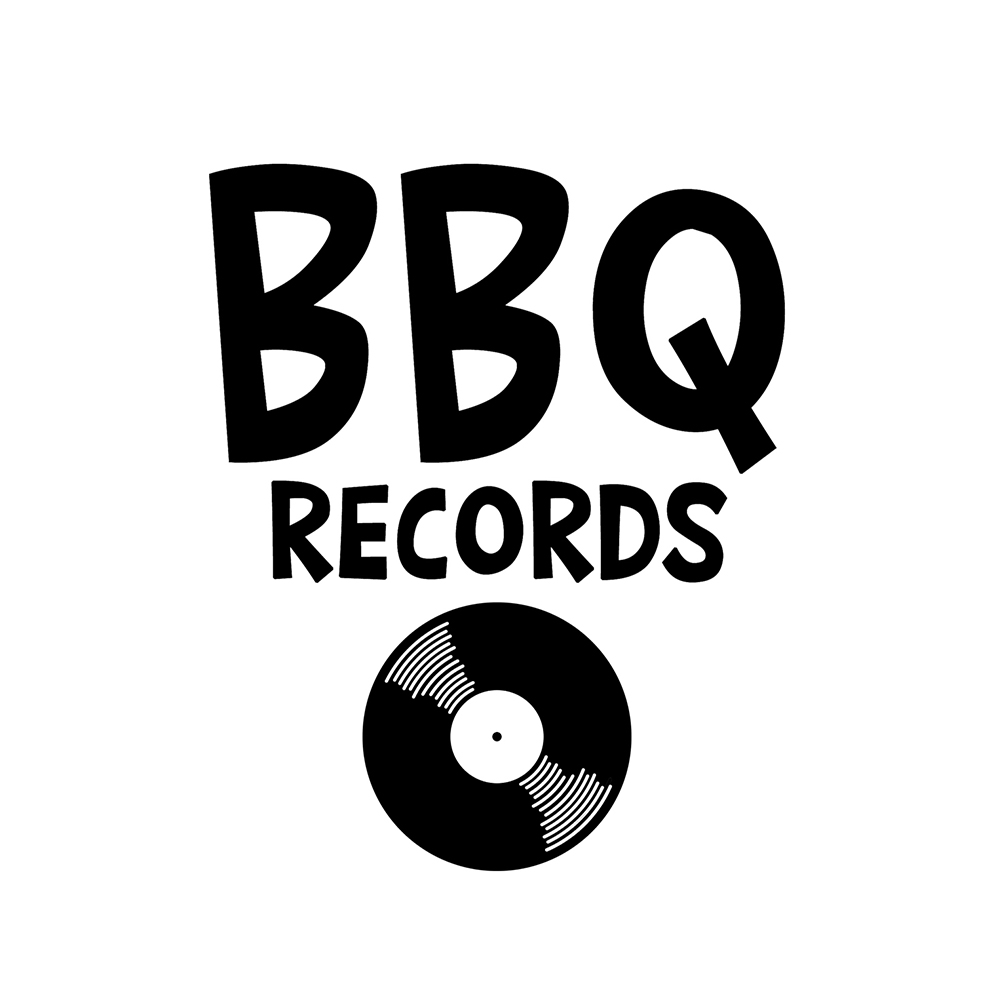 AUSTRALIA'S #1 IN ELECTRONIC MUSIC
Music Label | Radio Station | Music Magazine
Est.2013 - Official Partners: click here
EXCLUSIVE INTERVIEW
WITH THE FRENCH VIRTUOSO
He has written, produced, co-written, co-produced and remixed with and for some of the planet's most legendary artists – David Bowie, Kylie Minogue, Culture Club, Beyoncé, OMD, Deep Dish, The Eurythmics, Paul Johnson, Cassius, Ceronne, Moby and Robbie Rivera. In particular, it's his work and extensive projects with David Guetta, Bob Sinclar and Jean-Michel Jarre that have truly helped mould the direction of modern day electronica. Co-writing and co-producing Guetta's hit album "Just A Little More Love" including "Love Don't Let Me Go" and the follow-up "Guetta Blaster" and "The World Is Mine"; working with Jean-Michel Jarre on Metamorphoses" and "AERO"; creating the GUMPROD and F*** Me I'm Famous labels with Guetta; nominated for a "Best Remix" Grammy Award alongside Bob Sinclar for their reworking of Deep Dish "Flashdance" – at every turn, it's been Joachim Garraud with his hands on the controls.
Always exploring and developing new projects, he continues to surprise. We had the chance to sit down and zoom-talk with the man himself for this exclusive interview.
- Hi Joachim, it's real pleasure to have you for this interview. how are you doing?
​
The pleasure is mine! I am very happy, I am very well. We had, us artists, a horrible period for 18 months and now concerts are coming back slowly, so it's getting better. It's not yet 150 concerts a year, of course, the whole world is still impacted, but we're getting there.
I've used a lot of my time that I usually have available for concerts to work in the studio, make music. Now we're seeing a bit more the people, it's good because for 18 months I've stayed quite alone in my studio or with artists remotely via zoom to record them or produce music but it feels great to be back on stage, so I'm doing better.
​
​
- You just played at Fireland Festival in France alongside Martin Solveig, Lumberjack, Kungs and other renowned artists. How was it? What was the vibe of your set? Do you feel the energy in the crowd, the general atmosphere to be different or changed since the pandemic hit and people haven't been able to party together for a long time?
​
It was lit! You can feel the difference. Objectively, for 18 months people haven't been able to go out clubbing or to festivals, and what happened that Saturday in Perpignan was unbelievable. I think it's been a while since I felt a dynamic, an energy so positive with people that were constantly at 100%. They were running a sprint, like a marathon, they did a 5 hours sprint (laughs). It was really great. People were very positive, they were happy to get together, go out with friends, see DJs again. When you're at home you can listen to music with your headphones but it is not the same as being in a crowd, with a sound system, lights, to feel the energy and to share the passion for music. It was great.
​
​
- What about you, how did you feel during your live at Central Park in NY when you played in front of a real audience for the first time in 18 months? And for Bastille Day, what a symbol! What did it mean to you?
​
For me, it was very special as you mention it, and when I got on stage I took the microphone and I said 'Listen, this concert is very special for me for 3 reasons. The first one it's that this is my first concert in 18 months', people started screaming 'yeeaaah', 'second reason' I say 'it's the first time that I'm playing for France in Central Park', people went even louder (laughs), 'and the third reason', they weren't expecting it at all, I say 'it's very special for me because it's the first time in my life in 35 years of performing that I'm gonna play in front of people who have chairs' (laughs). It was a seated audience because before me there was a Jazz concert and after they were showing a movie. I told the audience 'you know for me it's a first, usually, my public doesn't use any chairs'. But after 2 minutes, the first record I played, people were standing up and they weren't using the chairs anymore.
It was also very special because it was organised a bit at the last minute, until the last moment, the French consulate didn't know if they were going to be able to use Central Park because of Covid as it was the first reopening of Central Park after 16 or 18 months. So we were lucky to get the slot to produce this event. The French consul, Jérémie Robert, asked me 3 weeks earlier: 'Joachim can you produce a show? Can you take care of everything?' I said okay, and I recruited the Jazz orchestra, we made a selection of titles we wanted to do. I did a whole programming for the afternoon and I ended up with a show that combined the best of the French Touch, the best of the French "French Touch" sound and French movie clips. For French people it was great.
​
​
- Yes this was something new and special to add bits of French movies to your show. You've always been quite a pioneer in terms of creative performance, you were the first to introduce a live instrument in your sets and later on videos for a complete audio and visual show. Where do you find your inspiration and ideas?
​
There's this one sentence that marked me a lot. Years ago, when the TV channel Canal+ launched in France it was the fourth channel and André Rousselet, Canal+ CEO, was questioned 2-3 years after the launch when the channel was doing really well, 'how did you know Canal+ was going to work so well?' and he said 'the most important thing in life is to be different'. And that's what I'm trying to do as a DJ. For me, the difference is the way you stand out from the others. People can hate you or love you but in any case, they can't say that you do the same as the others, and they will be able to identify you.
I had the chance to do piano and percussion at the music conservatory when I was younger and therefore learn classical music. Later when I found myself on stage as a DJ I was a bit frustrated and I was like 'I want to play instruments, I want to play music'. And when I brought my keytar on stage, sure it was a bit old-fashioned because it's an instrument from the '80s, but the way I used it a bit Techno and Electro it was kind of revolutionary because people weren't expecting it. At the end of my shows people would come and tell me 'I loved your concert', they wouldn't say 'I loved your DJ set'. There was a big difference. That's how the idea of using the keytar came up because I wanted to play a musical instrument and I'm lucky enough to know how to play a bit. It was great to be able to communicate with people. It's amazing to be able to interpret music by playing notes because when you play a tune two nights in a row, you can really play it differently in the intention. When a singer sings a song, they can sing it many different ways and that's why people are touched because you're doing something solely for them that night, and the next day you'll do something different. When you play a record as a DJ, the record is always the same, it will always sound the same. However, when you play on the keyboard, you can interpret differently and you do something just for them and this is important.


For the video, it's pretty simple. When I started to be a professional DJ 35 years ago, we were playing on vinyl and we were always in the dark, people could not really see us but it was quite visual: you had these big vinyl turntables with big black discs spinning. Then, 30 years later the profession has evolved a lot, and I find myself on stage with full light and on the same stage as The Prodigy or Rage Against The Machine or Jamiroquai, and technology has evolved and we play with USB sticks and there's nothing visual left. I was like 'wait a moment, 30 years ago there was something to see and we were in the dark and now there's nothing more to see and we're in the lights! We have to find a way to do a show'. At the same time, the first LED screens arrived and they were taking more and more space, they were bigger and bigger because when we were playing in stadiums and big rooms for festivals, for example, people needed to see the screen from quite far away. And at this time the screens were only used to display the DJ name so you would have 'Joachim Garraud' on repeat for an hour. And I thought 'wait this is a bit ridiculous, we have some screens there, I'm gonna play some keytar, I have to film myself' and that's how I started to introduce videos in my shows.
I got the chance to meet Hiroshi Kawaguchi who was Pioneer boss in Japan and he was the one who created the CD deck and the DVD deck where we could put some DVDs and we could scratch a bit like a vinyl turntable. I met him during an evening in Tokyo, we became really good friends and so I gave a little help with the development of this machine cause I'm a bit of a geek I like machines. And so quickly I introduced video in my sets and it made a big difference. Imagine you have Tiesto playing and you have the Tiesto logo on the screens for an hour and a half, ok great, people love Tiesto they are into it, but then blackout and you have something showing 'ladies and gentlemen are you ready for the show!' for people this is it, the show starts now, because it was quite exceptional. Now all the DJs do that (laughs) you have to find something else. And that's why when the French consul asked me to do a show for France, I said look I have this idea that I wanted to do for a while and it's to mix film clips to the tempo because now technology allows us to kind of rap people like Jean Gabin, put them in the rhythm. And I said I'd like to do that and only French people would be able to understand because broadcasting a clip of Louis de Funes, no one else would get it. And it worked so well that I am organising a tour in French embassies around the world. There are 220 of them, if I can go to 30 countries it'll be great and I'm actually checking Australia now.
- You seem to always be up to something new, always undertaking new projects. We could see you in the desert on board of your mobile solar studio Lagoodvibe, then in your brand new spaceship-style production studio in NY and next thing we know you're in France dedicating hundreds of copies of your latest album OVP2. How do you manage your personal life in between? how do you combine and balance your professional and personal life? Does your family follow you everywhere you go? How do you live this as a human being? Does this sometimes impact your creativity and energy?


That's a really good question, how can you combine a dissolute life? I have 4 kids, a wife, I still have a fairly regular life as a dad and a husband. And so how do you combine this with a life where you do thousands of kms per year, where you're never two nights in a row in the same bed because you're in another hotel, because you're going from one country to another?
There's this story that helped me a lot that comes from Japan, it's a Japanese lesson in life and philosophy that allows you to organise your life: "every year in a famous business school in Tokyo they have this one class with a veteran who brings them advice on time management. It's an old Grandpa that comes in with a transparent jar, put the jar on the table, takes some large rocks and fill up the jar to the top with them. He looks at the students and says 'according to you, is the jar full?', there all students answer yes, and he goes 'ah you think so?'. He bends down takes some gravel and pour the gravel into the jar which settles between the large rocks, to the top. Once again he goes 'according to you, is the jar full?', this time the students answer 'well no', 'you're right' says the grandpa who then takes some sand, pour it in the jar to the top, and again goes 'according to you, is the jar full?', at this stage, students hesitate 'no.. maybe yes'. The old man then takes a jug of water and poor water to the top and says 'I'm going to explain what I've just shown you as a philosophy of life. If you want to have a full life just like the jar on the table you just have to start by setting your big rocks in your life. This can be for instance your dad who's sick, play sports, etc and you have these 4-5 big rocks that you set, then you have your gravel: go out with friends, wash your car, then you add your sand and then your water. If you start with your sand or your gravel you'll never be able to put in some rocks, you may put one rock. So start to organise your life this way."
I found this to be a very beautiful story and therefore I myself apply it often in my everyday life. Meaning that in my agenda I have: 'go to the swimming pool with my kids', essential things, 'the birthday of my father who celebrates his 82 years', things like that. And these things I put them first, I set my big rocks, then I put my gravel, my sand and the water. And finally, you end up with a life that's very well filled up and then you make your big rocks evolve because you want to achieve other things so you change a bit your big rocks but organising your priorities in your life allows you to have a life that's quite full.
My family also enjoys the kind of exceptional nature of my life. When we went to Australia, we went altogether and we did Japan, Australia and Bali over 3 weeks because I was playing at various festivals, Future Music Festival in Australia for example. And they came with me and we went to Brisbane, Melbourne, Sydney, Perth. It was a bit speedy because it was over 10 days but we lived exceptional moments, crazy tours because bringing my children with me to Japan, Bali, New Zealand, New Caledonia, and all these places… For me, it was something unimaginable when I was a DJ back in my parents' garage. For me, it was already amazing that I could live off music. When I started it actually cost me money to be a DJ because I had to go and buy disks and they were very expensive back then. So you had to do another job on the side, I would babysit, wash cars stuff like that. It's a chance that a family could benefit from it in the end. Now, are there any hiccups sometimes? well yes, sometimes there are because you have to make choices and prioritise. And sometimes some priorities cannot be compatible.
​
​
- Talking about your new studio in NY and LAgoodvibe, can you tell us a bit more about the stories behind these two projects.


The NY studio was the possibility for me to set up a studio that looks like a spaceship. What happened was that I had the opportunity to make a studio in a friend's apartment who's asked me to make a production studio to make music and record radio shows and all this. When he proposed that to me I suggested doing something that would look very pretty, very graphic and aesthetic. That's because I realise now that people come into a recording studio, they all want to "Instagram" things so the visual matters a lot now in the creative side. Being in a red room or a blue room will have an impact, you won't produce the same music, you do different staging.
This studio took quite some time to come together, it took 18 months because of Covid it was a bit complicated also because it's in a building in NY and you have to respect certain condominium rules etc. But now it is completed and we are inaugurating the studio on the 30th of September with the launch of a radio station in the US, we continue the adventure as it will be rebroadcast on a radio in the US with a special live from the studio for the inauguration day.


LAgoodvibe was a dream I had for many years to mix travel and production with the luxury of being at home but in the middle of nowhere.
In 2019, I told myself now is the time to do it. I'm in the United States, all the conditions are met. I went back to my old physics and maths lessons to see if the solar panels were going to be enough to power a recording studio. And when it worked on paper I just wanted to test it for real.
I had the chance to buy an old bus and invest myself for 8 months with 2-3 people, French people that I brought to LA, and we rebuilt the bus entirely from scratch to make it a little gem of technology, a little gem of a studio, with the main idea that location is inspiration. When you're in the desert you don't have the same feeling as when you are by the sea or when you are travelling and have cars all around you. There's an energy, a kind of poetry of the place that directly leads the creative process.
I had been living in the US for 7-8 years when I started to implement this project, and you have states like California, Utah, Nevada which are states where you can travel and that bring amazing climates and sceneries. You can be on the moon, and when I say on the moon you're all alone, no traces of civilisation. And the sun is an unlimited source of energy that recharges the batteries every day and allows to make music non-stop.
I activated it in June-July 2019 and then I used it a lot personally for my productions, like OVP which was almost essentially composed in this kind of decor, science-fiction type.
Afterwards, I started to open it to other composers, producers and DJs but unfortunately, the travel ban means that the Europeans, the French cannot come to the US. I had the band Indochine who was meant to come and shoot 4 video clips. For them, it's just insane, in one day you can make one track, one video clip and in very different locations. That's the advantage in California, the ecosystems are very different and very close to each other within a 2-hour drive, you have the Pacific ocean, the desert, the snow, the Grand Canyon etc, it allows to have many different decors.
At the moment the bus is a bit on stand by because I'm the only one who can use it but it will restart when the travel ban will be removed and I can't wait because I have many friends I want to go with, take them to places where you feel very small.
​
- You started in the music scene quite a while ago back in 1986. At this time the scene was not as developed as it is today and it could be on one side a bit harder to make a living out of it but at the same time it would have been easier to integrate, make contacts. Would you say it was easier back then or today with the exposure the scene have and all the new medium to communicate to an audience? Have you ever imagined how it would have been if you were starting your career nowadays? How do you think you would have done things?


That's a good question, now I think that it was easier when I started because you had to create it all, the profession of DJ did not exist, they were passionate people who loved to play music or had a disco mobile like me, who had bought a bit of equipment to make friends birthday parties. So you had to invent it all, even the remix did not exist. It was easier as there was less competition, at the time no one wanted to be a DJ because you were paid less than the barman or the doorman. No one really cared about the DJ, it was not attractive, no one even knew the word 'DJ', it was not a job, it was really a passion.
Today the profession is completely different, it is not the same job at all. Today, they are producers who come to play their tracks, they must have their record on the radio, and with an enormous competition. I guess that if you do a survey online for the 14-22 years old asking 'what job do you want to do?', you'll have DJ in the top 10, which was absolutely not the case in the 90s.
I think today it's more difficult because of all this competition because everybody wants to be a DJ, and on top of that technology makes it really easy now to all do the same thing. Like I was saying before, it's hard to differentiate yourself. Everybody goes on the internet, download the same tracks, the same files at the same time, with a little laptop you can play music. The equipment is reduced to a minimum so everyone has a chance. There's also a lot less technique involved before you were in the dark and you had to mix with the tempo. Many people were unable to mix with the tempo, they couldn't hear which record was going faster than the other and it would create some sort of natural selection which today has been a bit flattened because everyone has access to the same tools and above all, the tools are now all automatic.
I think it was easier in my time in general but still with pros and cons.
And what would I do if I was starting today? holy cow! Meaning if I was young today… I don't even know if I would have a chance to break through.. because there are two things: the competition and also the values have changed. I think that when I started this profession we were putting forward the know-how - the know-how of a person who knows how to mix and string together tracks - and today we put forward the let it be known, we put forward the person who knows how to communicate and knows how to communicate on their Instagram, their Facebook, their TikTok. And the truth is today you'll have on an Instagram account 15 views on a person who will cross the Grand Canyon by bicycle on a cable and you'll have 12M views for an egg or a kitten, the value is not the same. It's hard to break through today because it is not necessary the best who end up at the top.
​
​
- Since your beginnings, you've always been sharing your knowledge and passion with people whether it's with your forum joachimgarraud.com back in 2003 or even recently when you've hosted daily live incorporating some real Masterclass during the pandemic lockdown. Is this a way for you to engage even more with your community? Where does this desire to share come from?


I always did it and I never thought about why I was doing it. It was an extension of my job. When I'm on stage I share tunes with people, we share emotions listening to the same music.
As for the technical side, teach people how to use plugins or synths it's a bit my geek side. The pedagogical side still links to my passion and I think that passion is really valuable when it is shared with people. If it's just to be passionate and lock yourself in your studio, discover new plugins, new ways to make tracks and keep it just for yourself, I don't know if it is as great as sharing it with people. And then these people send you an email years later saying 'thanks to you, thanks to your forum, your podcasts, all that, I became a professional and I thank you because you made me want to hang on and succeed in life'; or 'you showed me something about side chain which allowed me to make a record, it worked and I got signed to this label'. All these are amazing testimonies that give me meaning to share.
I would have liked in my time to be able to benefit from all these tools for free because, obviously, you had to learn everything by yourself, all alone. The internet did not exist and I had neither a mentor nor a big brother who would have taken me by the hand. I would have liked that too, to save time, to learn faster. There is no better recognition than someone who tells you that you have helped them succeed in their life, that's priceless. It's not like winning an album or a turntable, it's helping someone so that every day they will have a smile in their life, it's amazing, I'm very lucky for that.
And, if everything goes well, I should concretise this around a new project on which I have been working for quite a while and that should be completed normally next year. Something that would formalise a bit more precisely this transmission of knowledge.
​
​
- You have a new edition of your own festival, Electrik Park, that just happened in September over 2 days this year. How is it to produce a festival? What are, for you, the key ingredients for a successful event?


The key element is experience, the experience of the person who comes, not my experience but the experience of the user, the clubber, the festival-goer. Just like when you take the LAgoodvibe bus and that you end up in the middle of the desert after 4 hours of driving, you are in a state of mind. Well when you arrive on the Island of Impressionists and that you land in this bucolic setting which is magnificent and a protected park, or if you have the chance, for example, to come to the island on a cruise, because we set up cruises from Paris where during 3-4 hours you meander on the Seine and then you arrive on the Island of Impressionists, you are in a state of mind which is quite unique. You are a little conditioned by the environment, by the smells, by the colours, by all that. So for me, the key to a festival is to be really positioned on the experience. Look at Tomorrowland, people talk about it as being an amazing festival because they have experiences, they have adventures, they have things to tell.
So that's the number one thing.
Then the difficulty to produce in a place like that, which is protected, is that everything is complicated. You're not allowed to discharge wastewater into the ground, well these are technical details, but for example, there is no electricity, you have to run electricity everywhere, there is no internet, you have to bring internet on, there're no toilets, you have to set up toilets, it has to be clean, of course, camouflaged.
And the fact of being on an island, you're limited by the size, because necessarily you have a ratio per square meter and you can't have more than this many people. And since you can't do more than so many people a day, you're limited on the budget, I can't build a structure too big because otherwise, I'll lose money every year you know. Being an open-air event as well, you're always at the mercy of the weather, we're not in Australia here, Chatou is not Brisbane. It can rain for 2-3 days and there it's a bit more complicated because you still want people to have a great experience like I was saying, so obviously it's better with a blue sky. But we adapt to it and that's also why I'm happy that we're going into a two-day format because it allows me to make my facilities profitable. When you build up for a week for one day of operation, you better make a hell of a figure during that one day. If you have two days you have a little more freedom, we are a little less afraid of losing money.
But it's really great, I love producing like that because I learned a lot of trades, from electrician to stage designer to all kinds of trades which were complementary in my passion for music. I loved learning all that and then to have 20 thousand smiles in front of you when you are on stage it's the best reward there is. To tell you that you worked for a year and right now people are really enjoying it.
I also very well surrounded myself, there are actually the same people working with me since 2010, there are the right partners.
And fun fact: I had the idea of creating Elektric Park when I came back from Australia after playing at Future Music Festival and another festival. I had taken a smack, I was like these guys they got it all with their day festival. It was new to me and when I got back to France, I was living in Chatou and going to the Park (Island of Impressionists), I was like this is great, the park is beautiful.. so I went to see the mayor and I said I'd like to organise a party with my friends, a lot of friends (laughs), but it's going to be a daytime party. He said okay and we did 12 thousand people, it was a great first year and directly inspired by Australian events.
​
​
- What else have you got planned for the rest of 2021?


I have a project of an event maybe in October in Berlin, we're looking into it. I have Chris Willis' album that I'm finalising now in the studio. It's an 8 tracks album I'm doing with him, who is the singer with whom I had made David Guetta's first three albums, he's the one who sings 'Just A Little More Love', 'Love Don't Let Me Go' or 'Love Is Gone'. I finished the first track yesterday, I have to finalise the mastering and all that now. So that's something I'm going to release.
Then I have this project of touring in the French embassies that I am working on because I would like to set a few dates .. 2021 is still a bit short because of Covid we are still uncertain to travel that easily. That'll be more likely 2022.
Let's say that for the moment 2021 is a bit of foresight to prepare for 2022.
I have this project I mentioned, based on the education, that I have to launch in 2022 which also takes me a lot of time. Then also some music, I do a little bit of music besides the album with Chris Willis, things a little more Techno. And I have to drive around with my LAgoodvibe bus too, the weather is so beautiful!
First, we set the big rocks. (laughs)


- Thank you Joachim!


You're welcome, thank you!