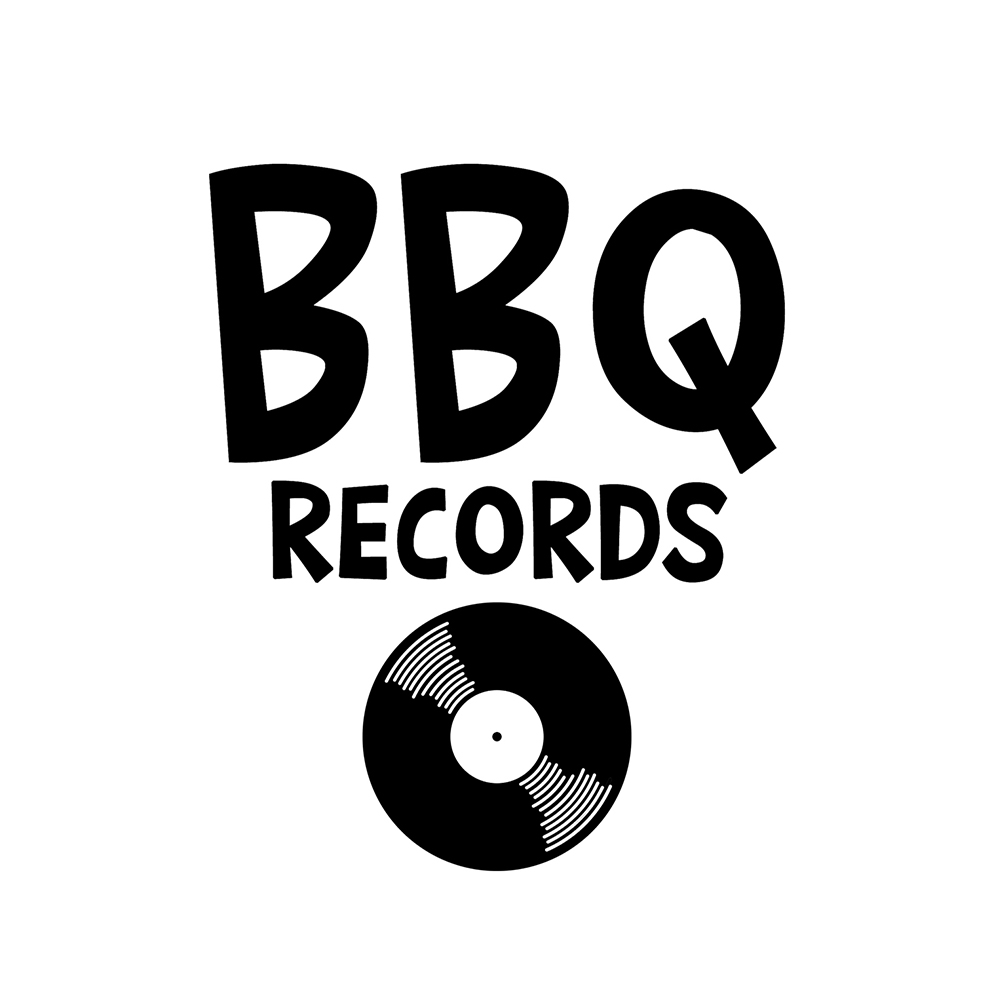 AUSTRALIA'S #1 IN ELECTRONIC MUSIC
Music Label | Radio Station | Music Magazine
Est.2013 - Official Partners: click here
SEAMUS HAJI EXCLUSIVE INTERVIEW
London-born Seamus Haji, a sensitive Capricorn of Irish-Indian descent, is one of house music's most celebrated producers and remixers, heading up the renowned and respected Big Love label, he is synonymous with quality and his DJ sets never disappoint.
Seamus will always say that he is first and foremost a DJ and that everything else followed.
He began his DJing career at the tender age of 16 with a South London Soundsystem playing a mixture of early House, Soul and Hip Hop.
Being a technical wizard, Seamus Haji's experience is all part of the mix. He has been involved in nearly all aspects of the Music Business from working in London's most influential dance music record shops for 10 years to A&R'ing for Slip'n'Slide Records, Defected Records and Strictly Rhythm to interviewing and reviewing for seminal Dance Music publications such as Muzik Magazine, DMC Update, DJ Mag, Touch and Echoes and of course, de rigueur stints on pirate radio Girls FM being the main on in the 90's.
Now back as Defected A&R, the man has a relentless schedule across all strands of his career and we were lucky enough to catch up with him for an exclusive interview!
- Hi Seamus, it's a real pleasure to have you for this interview! How are you?
Great thanks
- Let's start with your latest release 'Better Come Again' featuring Phebe Edwards. It is just out now on Big Love, tell us more about it.
It started off as a rough demo before the pandemic kicked in. I had to work remotely with musicians to record their parts during lockdown and once the restrictions eased off I was able to get in the studio to record the vocals. I previously released 'Boogie 2nite' on Glitterbox feat Phebe Edwards who really impressed me so I was super keen to get her on another track. An amazing singer with great energy in the studio and on stage. She's really owned this song and when we recorded the adlibs she nailed them in one take. Absolutely faultless. I've worked with Bryan Chambers numerous times over the last 20 years and he's my go to guy for lead or backing vocals. On this occasion he came in with Louise Marshall who he works closely with and they laid down the backing vocals to perfection. I sat on this for a while as I wanted to release it when the clubs were back up and running so I could test it out . Wherever I've played it the crowd are hearing it for the first time but it just goes off…I've been so inspired. The reactions and support from my peers and heroes such as Dave Lee, Mousse T, Michael Gray, Dr Packer, John Morales, Jamie 3:26, Yuksek, Mighty Mouse, Kkriv to mention a few have been overwhelming and hitting number on the Traxsource disco chart was a real surprise as there's a lot of competition so I'm super happy. It's an original song with real musicians and trying to get this right is a labour of love and to also compete against so many cover versions, remixes and re-edits of classics is difficult as people are obviously drawn to what sounds familiar.
- You've been in the music industry for quite some time, started DJing when you were 16 back in the 80's, and then, as you will say, everything else followed: producing, A&Ring, interviewing, touring around the world and so on. Tell us about your career and what are some milestones or moments you are personally proud of and cherish the most?
1985 making it out of my bedroom and DJ'ing to 2000 people at a legendary all-dayer at the time. 1989 I went to work for Red Records in Soho which was a gateway into making connections in the industry. 1994 I landed the weekly residency at The Satellite Club in London which was promoted by Kiss FM and a couple of years later I made my debut in the box at the Ministry Of Sound which was a major ambition. In 1998 I was given the role of Slip 'N' Slide A&R/Label Manager (my favourite independent UK Label) and in 1999 I was taken on at Defected Records as A&R/Promotions Manager after it had been running for only 6 months. Run by Simon Dunmore who previously ran AM:PM, my favourite UK Major label. I then had a residency at Pacha in Ibiza and MOS in London. At this point I couldn't believe my luck but I guess you make your own luck. Then in 2002 I left to set up my Big Love label with my previous wife Janet Bell and we got off to a flying start. 2003 I made my Radio 1 Essential Mix debut. 2006 I had a #2 in the UK National Charts with my remix for Bootyluv 'Boogie 2Nite'. 2007 having a top 15 hit in the UK National Charts with my 'Last Night A DJ Saved My Life' signed to Universal and that same year I did another Radio 1 Essential Mix. 2010 I got the role of A&R Manager for Strictly Rhythm which was obviously a massively influential label for me. 2019 I went back to work for Defected exactly 20 years after I first started for them back in the day bringing my Big Love in-house with me this time. As well as being A&R / Label Manager for Big Love I'm also responsible for Glitterbox, Soulfuric, Nu Groove, Faith and 4 To The Floor so I have my hands full but it's a dream job!
- What are a few key lessons you've learned about producing or DJing that other aspiring DJs and producers could take advice from?
Stick to what you love. Try not to just follow trends. Obviously you have to be aware and adapt at times but make and play music that inspires you. If you believe in the music you make then you should be playing it in your sets. It needs to move the crowd. You need to see the reactions, make adjustments if need be and grow and evolve. We're always learning so listening to your peers or heroes is just as important to being inspired. Once you make a name for yourself it's very easy to do a lot of remixes as people want a piece of your action. I did too many to be honest but it can be hard to turn down the money. I got to a stage where I was doing so many remixes for big artists on major labels I felt too much pressure as they always wanted commercial mixes that worked for radio and club. Once I saw the quality of remix requests drop off several years ago I went back to producing my own records or re-working some of my previous ones to get my mojo back. Now I feel I'm back where I belong producing music I want to play out and to see my peers and heroes feel the same way is validating.
- Back in May, you played a 5 hour set on vinyl at Spiritland in London, how was it? How is the feeling of going back to play on vinyl compared to CDJs for example? Do you think with all the new technologies available nowadays, that it is still interesting for DJs to learn to play on vinyl?
I play at Spiritland a few times a year and it's purely for the love of playing vinyl. It gives me a reason to dig through my collection and discover album tracks I previously overlooked or b sides and rarities I've never played out. I love hearing other DJs play something, Shazam it and then find I own it on! Nothing matches the tactile feeling of holding a piece of vinyl and reading the credits on the label or back of the cover. A lot of albums have the most amazing artwork and to me each record is a like a historical artefact. A moment in time from the 70's for example. Records are also like photographs to me because each one will hold so many memories for me of where I was, who I was with, where I bought it, where I played it and the emotions it brings up for me can't compare to a digital file. My generation learnt on vinyl and moved to digital but I think the new generation will really be tested on vinyl if they started digitally. It's a completely different approach.
- After being an A&R at Slip N Slide and then Defected, you decided to go your way and founded your own music label in 2002. Tell us about the 'Big Love' journey and what it takes to launch an imprint.
I think it's a lot harder to start a label these days with the minimal vinyl sales and lack of any real licensing opportunities. At least in 2002 we were selling a lot of vinyl, doing exclusive single licences abroad and there was a really healthy physical compilation market and we were getting lots of requests. We had at least 1 release per month that would sell from 2000 – 6000 units. We had no reputation as a label to begin with so it was initially an outlet for my productions. We started with £2000 which we used to press up vinyl and fortunately we hit the ground running with our first 2 releases getting exclusive single releases in Italy and Germany and both tracks went onto a lot of compilations by the likes of Ministry Of Sound and Hed Kandi in the UK and loads overseas. I think the name of the label is important as well as the artwork to help establish the look and feel of the brand as well as the music policy of course. When we started there was no social media, itunes had just started and Spotify didn't exist so physical magazines were really important and we'd try to ensure we got reviews and also place ads with the bigger ones. Eventually we built up a strong reputation through hardwork and some very popular releases so people started to send us demos and we released music from people who went on to achieve great things such as Daley Padley (Hot Since 82), Whelan & Di Scala (Camelphat) and Dave Spoon (Shadow Child). These days I think it really helps the label if it has a figure head that DJs and makes music for the imprint. That's how it worked for me and Big Love and it still does to this day. Up and coming DJ / producers want to align themselves with the DJ label owners they admire. I'm not saying this is the only way but it's something we notice a lot today. It's important that the label has a real identity and sticks it's flag in the ground for what it believes in as well. Again, it may bend and adapt to trends but within reason.
- What key advice would you give to someone willing to start their own music label? Would you recommend getting help from a PR agency to help with promo or hire a marketing company for example or not at all?
I think the music comes first. You can maybe outsource promotion to a 3rd party as you probably won't have the mailing list you need. We didn't have this problem when we started Big Love as we had the contacts after coming from previous labels.
I wouldn't worry about using a PR company in the beginning. You could waste a lot of money. Most important is to get your music into the right hands. Build relationships with DJs, producers, online stores and choose your distributor wisely.
- 20 years later you were back at Defected, how did your come back come about?
I was at IMS (International Music Summit) in Ibiza and I was told that somebody in A&R at the label was leaving. I'd already been talking to Simon Dunmore over a few years previously about bringing my Big Love label under the Defected umbrella as I was finding it harder to compete in the digital age but the timing was right. We had a chat the following week and the week after that I was back at Defected.
- Now tell us, what does it really take to get signed on Defected? Is a great track enough or does one need a social media presence, a certain following, etc?
If a track is amazing social media doesn't matter as much but it's still important. If I had the choice of signing a good track by someone with no social media and somebody else with a good track and they have traction on social media I'll go for the latter. We live in a different age now compared to 20 years ago. When we sign a record we need something to talk about as well as the music. Social media helps to project the artist's image and what they're about. It can help tell a story when it comes to promotion and marketing. There are a few exceptions to those who don't engage in social media but it's very rare.
- As trends in the music industry keep changing and evolving, with the rise of social media and streaming, what would you say would have more impact on the success of a release nowadays? Get the track on rotation on a renowned radio station, have it featured in a big Spotify playlist or see it trending on TikTok?
TikTok is a big part of what the major labels are pushing for. It's a lot of data & analytics research for them. Whatever they sign has to make money...it's a business. They're not genre specific and trying to build and maintain a form of music and culture like us. Getting your track on a big playlist on Spotify is always a good thing of course as well as radio support. They all count but in varying forms. Depends on the music you're making and what you're trying to achieve. Major labels can also spend money on high profile artist endorsing their music on Instagram posts for example…not something we'd do. For us, having DJs that we respect playing our music is always the starting point. This will help drive everything else.
- Have you ever imagined how it would have been if you were starting your career nowadays? How do you think you would have done things?
That's a really good question that I've never considered before. I have no idea to be honest because a big part of where I came from was working in record shops for over 10 years. It was an invaluable lesson in so many ways and helped me build my reputation and make contacts. My break into DJ'ing at 16 came from me spontaneously jumping on the decks at a house party because the DJs couldn't mix and I could mix and scratch. I'd never played in front of an audience before. After impressing them they asked me to join their crew and it all went from there. If I was 16 today I guess I'd be posting mixes on Soundcloud and bugging bars to let me play, maybe get onto a pirate radio station, build a rep and move on to clubs. I'd probably do a music production course as it's pretty essential to have that skill too these days.
- Finally, what else have you got lined up for the coming months? Are you touring this summer?
I'm really looking forward to this Summer as things are opening up again. I'm playing at Glitterbox in Ibiza, Defected Croatia, Defected Malta, Barcelona, Madrid, Portugal, Clockstock Festival in the UK and more. I've also got some more tracks I'm working on which I'm aiming to release later this year.
- Thanks, Seamus!
Many thanks