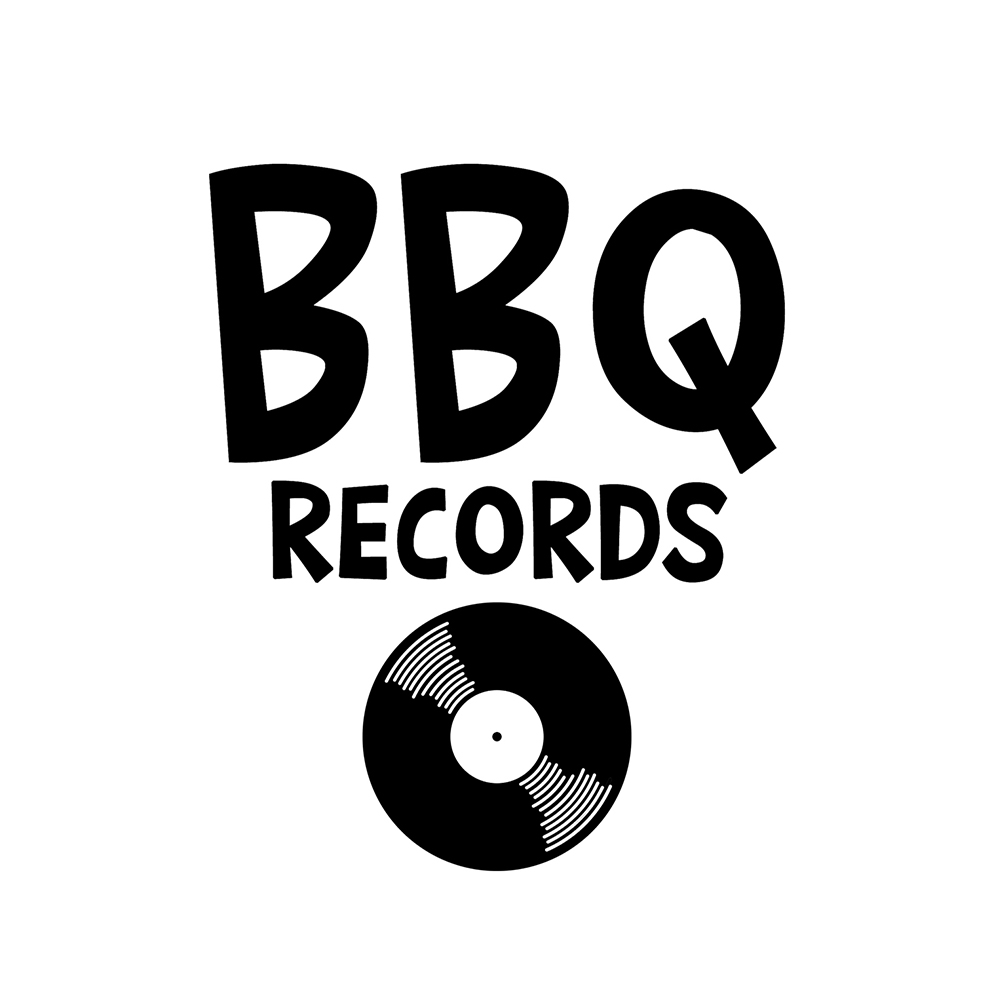 AUSTRALIA'S #1 IN ELECTRONIC MUSIC
Music Label | Radio Station | Music Magazine
Est.2013 - Official Partners: click here
ANTOINE BADUEL EXCLUSIVE INTERVIEW
Antoine Baduel is the man behind the renown Radio FG, a pioneer in Electronic music in France for over 30 years and today a reference for the genre in Europe.
Radio FG was one of the first media to give a voice to the underground scene and key figures of the famous French Touch movement like Laurent Garnier, Daft Punk, Bob Sinclar, Martin Solveig, David Guetta, Joachim Garraud, Antoine Clamaran and many more.
Not only CEO of the station, Antoine also hosts the famous show 'Happy Hour FG' where he receives guests. From 50 Cents to Purple Disco Machine but also Jean-Paul Gautier, Karl Lagerfield, Tommy Lee Jones and the list goes on, many have answered Baduel's questions over the years. The business man and host was also one of the co-founders of the Technoparade in Paris.
We were lucky enough to be able to switch roles and get him to answer our questions to talk about the radio, the evolution of the scene and much more.
- Hi Antoine, it's a pleasure to have you for this interview! You're the CEO of the famous Radio FG, a pioneer since 1991 in the broadcasting of Electronic music in France, the station has been, over the years, a true talent finder, along with promoting all the great artists in this industry and is today known as the number one reference for Electronic music in Europe. Tell us, how did this adventure start? How were the beginnings at a time when electronic music was not the popular movement as we know it nowadays? And how do you feel about Radio FG's journey today?
The history of Radio FG is incredible. One could write a book about this radio. Created in 1981, it was the first LGBT+ radio in the world, intended to work for equal rights, when in France homosexuality was still an offence!
In 1992, after several years of financial difficulties, I met its President with whom I associated in order to create FG, a radio dedicated to electronic music (at the time it was called techno house) with a commitment and values inherited from the history of the radio: tolerance, freedom, openness to others, fight against discrimination ... all values so soluble with those of house and techno music. Except that at the time, in France, the situation was very complicated for electronic music. The slightest party was forbidden, there were no festivals because they were all prevented by the police and FG became the only way for artists, DJs and producers to express themselves and share their music. All the DJs had their residency on FG, from Daft Punk to Laurent Garnier, from David Guetta to Bob Sinclar, not forgetting the international artists who had to come and mix on FG before playing at parties: Carl Cox, Jeff Mills, Juan Atkins, all came to FG, which became the reference medium for a rich, eclectic, bubbling scene, whose potential allowed the French Touch to emerge a few years later.
Jeff Mills and Laurent Garnier at Radio FG former studio in Belleville (Image Credit: Radio FG. Photos: Olivier Degorce)
In the beginning it was so spontaneous, there were no social networks, no mobile phones, so labels called FG to contact the DJs they wanted to sign during their radio residency. Some great encounters happened, like Pedro Winter (aka Busy P) who was working on an exhibition we were organising and met Daft Punk who had their weekly residency every Friday at 1pm. He became their manager and the story became the phenomenon we know. FG has helped a scene to emerge and can claim to be a bridge between young talent and the music industry. It's a great story that I'm very proud of today.
These 30 years have passed at an incredible speed. When I realise that world stars, but above all artists who have marked their era such as Daft Punk, Cassius, David Guetta, Bob Sinclar or DJ Snake all started at FG I am very proud of the path we have all travelled together.
Antoine Baduel and David Guetta (Image Credit Facebook / Antoine Baduel)
- Over the last 30 years, there have been a lot of changes and evolution in terms of communication mediums and in the media, with the rise of the digital and also the rise of streaming platforms, etc. How did this impact the "traditional" FM radio station? And how did Radio FG remain a successful station over the years?
These last 30 years have been marked by permanent changes! Only those who constantly innovate can survive in a context where things are accelerating more and more.
30 years ago, FG was a local radio station in Paris. Today, it is a national program that has been able to take advantage of innovations to offer an ever wider and more ambitious offer to its listeners.
If Radio FG is still a reference today, it is certainly because it has kept its principles of discovering artists but surfing on innovations: 1st French radio to broadcast in streaming on the web, then in 128k, 1st radio station to offer a web radio based on its brand with FG Underground, all this more than 20 years ago.
Today "La Maison FG" consists of 4 radio programs broadcast over the air in Paris and/or France with, in addition to Radio FG which mainly plays House music, FG Chic focused on New Disco, Maxximum on the alternative and the underground, and now DanceOne focused on EDM, Tech House and Trap. And a free offer of 20 Electro-only web radios, more than 200 resident DJs and thousands of hours of mixes offered in podcasts.
Many radio stations see streaming as an adversary, I think users will consume both services in the long term. Radios offer artistic and human curation, as opposed to algorithms and the editorial environment, live, spontaneity and human input have no equal.
(Image Credit: Facebook / Antoine Baduel)
- Would you say that keeping up to date with new trends or adapting to unprecedented situations (hello Covid-19) is rather challenging or exciting?
I find it extremely exciting and challenging. During the Covid we offered the mixes of our DJs in streaming from their studio every evening from the first day of confinement. We created Maxximum, with a frequency in Paris, with an alternative format serving more underground artists. And we launched the FG foundation which was able to help nearly 60 DJs deprived of income during this dark period.
- A bit more than 2 years ago, in May of 2020 you (re)launched Maxximum radio as part of the FG group. Where did the need to bring this station back to life come from? Did the pandemic help that happened or was it already planned for a while?
As I said before, Maxximum is a brand as legendary as FG.
1st radio station dedicated to Dance, House and Techno in 1989, it only lasted 2 years. When we wanted to launch our 3rd radio, more underground, the Maxximum brand was obvious. It marked an entire generation, and Techno artists were the most impacted by Covid. it was essential that the "FG house" be at their side by providing them with their own media.
(Image Credit: Facebook / Maxximum)
- If you could pick 5 essential milestones that Radio FG has reached which one would they be?
To have been able to organize extraordinary parties like sets in front of 200,000 people,
have an offer of 4 frequencies in Paris to reflect all the aesthetics of electro, and a platform of 20 radios, have participated in the beginnings of the worldwide career of Daft Punk and David Guetta, have known how to keep the values ​​that have driven us from the start.
Radio FG event at Grand Palais in Paris (Image Credit: Facebook / Radio FG)
- As we mentioned, you're the CEO of Radio FG but you also host your show the 'Happy Hour FG' late afternoon Monday to Friday, with guests, interviews and news, how do you get organised to manage everything? How do you choose your guests and how do you prepare for your interviews?
Happyhour is a daily show from 5 p.m. to 8 p.m. that I have been presenting for 23 seasons, we will soon be celebrating the 13,000th guest. It's a challenge to coordinate the function of CEO and that of animator, besides it's 3am and I'm only answering your interview now! Nevertheless it is so enriching and wonderful to interview the artists that we decide to support in the playlist! I am surrounded by an extraordinary editorial and artistic team. The interviews are always benevolent, but we always seek to value the artistic work and the inspiration of those we invite. Combining a daily show and running a radio is a daily training, but it's so rewarding.
HappyHour with Pedro Winter aka Busy P (Image Credit: Facebook / Radio FG)
- You've welcomed countless artists in the Radio FG studio, was there one interview, one artist you've received that particularly marked you?
I'm going to surprise you but it's not that of a DJ but that of Madonna. On the one hand because she is an artist whose commitment and creativity I admire, but our discussion quickly evolved around the message and the political commitment that she had always expressed through provocation. It was unexpected. Coming from the pop artist who was among the first inspired by House music and the French Touch, it was a great time.
- When you look back at the evolution of the various electronic music genres over the last three decades, could you always find yourself in the different movements that have emerged? Has this ever influenced the programming of Radio FG? And how do you find the scene now?
I find myself there without a problem, thanks to the fact that the program that I host every evening offers me a total immersion in this music. I think there is no longer a scene but scenes. That is terribly interesting. Electro has become a mature phenomenon, with genres that coexist but reach very different audiences. On a personal level, I recognize myself as much in the house aesthetic of FG as in the desire for discovery with Maxximum and the sublime and fashionable sound design offered by FG ​​Chic. And it's funny because this summer, working on DanceOne, I had a blast. Yet it's not necessarily the music I listen to, but I found it very stimulating.
As for the scene I don't care for her between the creativity of new aesthetics such as Afro House, Melodic and Deep Tech, the dynamism of House, the radiance of Techno and the fact that Beyonce and Drake are releasing Electro albums a few days apart can only participate in the development of our music.
- Finally, are there any novelties/new features coming up to Radio FG in September?
In September FG returned to its historic slogan "DJ RADIO" with more than 35 hours of weekly mixes and priority given to DJs, from all points of view: live, editorial, playlist. We launched DanceOne yesterday and it is already starting to buzz, and we are going to rely on major international partnerships to continue our digital development.
(Image Credit: Facebook / Antoine Baduel)