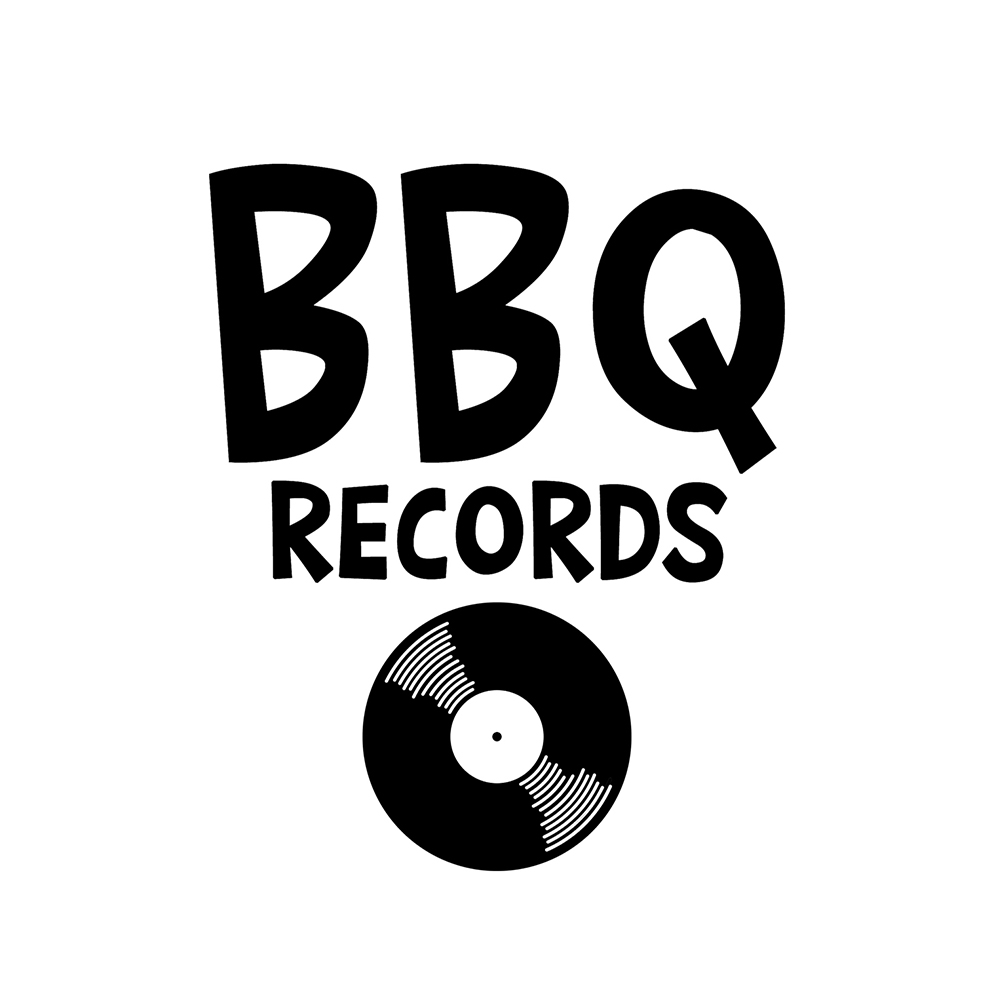 AUSTRALIA'S #1 IN ELECTRONIC MUSIC
Music Label | Radio Station | Music Magazine
Est.2013 - Official Partners: click here
THE LATEST SHOWS AVAILABLE INSTANTLY IN ONE PLACE!
Free: Enjoy instantly the latest shows by some of the biggest superstar DJs and Music Labels the Electronic scene has to offer. Each new show is available as soon as the artist / music label upload it publicly on the web.
Be the first to hear what they have played for you!
Featuring: Adam Beyer, Afrojack, Alan Fitzpatrick, Anjunabeats Worldwide, Armada, Armin Van Buuren, Café Mambo Ibiza, Claptone, Dada Life, Deadmau5, Defected, Don Diablo, Ferry Corsten, Glitterbox, Hedkandi, Marc Romboy, Nicole Moudaber, Oliver Heldens, Robin Schulz, Roger Sanchez, Spinnin', Timmy Trumpet, Toolroom and more!
​
Exclusive content: Get closer to your favorite artist / music label. Subscribe to their channel to become a supporting fan and get access to exclusive rewards!
​
MAKE A SUGGESTION
Fill the form below if you'd like us to add a show on this page!
DRUMCODE RADIO LIVE
From the fertile Swedish underground to the peak of global club culture, the reign of Adam Beyer continues to pull on the heartstrings of modern techno like few others of the time. A festival headliner, sought after recording artist and enigmatic DJ entity, the Stockholm-based heavyweight's brick-by-brick legacy has seen his functional and focussed take on the techno sound become one of the genre's most sought after and respected sounds.
As much a musical identity as it is an attitude within the underground world, the two decade and counting reign of Beyer's Drumcode imprint has seen the home-grown label evolve into a versatile brand recognized across the globe. From branded events and festival stages to the extension of its branded radio show across more than 53 countries, the label continues to deliver cutting edge records with the DJ very much in mind....
JACKED RADIO
​In the span of less than 2 years, Afrojack has become one of electronic dance music's major icons. From humble DJ beginnings in his native country of Holland, he has grown to become a multi-award winning, platinum-selling producer. His skills are some of the most sought after in the world, and with two Grammy Awards under his belt, it's easy to see why. In addition to this, his DJ sets have fast become both iconic and unparalleled, providing an explosive take on the current state of dance music across the board.
Anjunabeats Worldwide is a weekly one hour podcast showcasing the latest from Anjunabeats artists.
THE ANJUNADEEP EDITION
​Anjunadeep is the deeper sister label of Anjunabeats - offering the best in deep house, progressive and melodic techno.
ARMADA NEXT | ARMADA MUSIC TRANCE MIX
Armada Music is the biggest independent dance music label in the world, founded in 2003 by Armin van Buuren, Maykel Piron and David Lewis (AR-MA-DA). Celebrating its 15-year anniversary this year (2018), the six-time winner of the IDMA for 'Best Global Label' boasts the globe's biggest dance music catalog of over 40.000 titles and a mouth-watering range of artists on its roster.
A STATE OF TRANCE | WORLDWIDE CLUB 20
Armin van Buuren has been named number one in the prestigious DJ MAG Top 100 poll four times in a row, as the first DJ in the history of the DJ Magazine and an indication of his prolific output over the more than 14 years he's been dj'ing and producing. Being the official World's Most Popular DJ is just one of his many achievements, but the driving force behind his success is an overriding passion for dance music.
Founded in 2004 as the principal source of music for DJs, Beatport today is the worldwide home of electronic music for DJs, producers, and their fans. The Beatport Store offers music in premium digital formats and provides unique music discovery tools created for and by DJs. Each week, Beatport's music collection is refreshed with hundreds of exclusive tracks by the world's top electronic music artists. Beatport has offices in Denver and Berlin.
CAFE MAMBO RADIO SHOW
Cafe Mambo is Ibiza's most iconic sunset bar, sitting in the heart of the famous sunset strip in San Antonio.
Since opening in 1994, many of the worlds most famous DJs have played here; Pete Tong, Paul Oakenfold, Roger Sanchez, Eric Prydz, Frankie Kunckles, Fatboy Slim and Groove Armada to name just a few, sound-tracking those amazing sunsets and creating some incredible memories.
CLAPCAST
In a now long forgotten world, many generations ago, a bird like shape emerged from wooded darkness, floating and fluttering, drifting and dreaming. Backlit by a bright glow of iridescent light, the undecipherable form wore a dazzling golden mask. Its long beak swooped down like an inverted horn and since then, people have referred to the mythical being simply as Claptone.
Years spending wandering medieval landscapes have informed Claptone's view of the world, experiencing both magical mystery and muted melancholy he enchanted onlookers with occult instruments and beguiling sounds. Forever surrounded by a sense of intrigue, the world soon cottoned on to the elusive yet enchanting musical powers of this otherworldly beast. The results are that today his shamanistic sonic powers take him all around the world.
MAU5TRAP
Show uploaded Fridays.
DEFECTED RADIO SHOW
Established in London, 1999.
#HouseMusicAllLifeLong
HEXAGON RADIO
Dutch DJ/Producer Don Diablo, currently #6 on DJ Mag's Top 100 list, has become a major force in the dance music world where he is credited with being one of the founders of the Future House movement. His radio show "Hexagon Radio" is broadcast around the world every 7 days.
RESONATION RADIO
Dutch DJ, producer, labelowner and music addict! Known from projects such as System F, Gouryella, Veracocha, Moonman, Pulp Victim, Albion, Eon and many others!
GLITTERBOX RADIO SHOW
Bringing the original spirit of House music back.
THE HEDKANDI RADIO SHOW
Welcome to Hedkandi - record label, radio show, international club sensation and more. Throwing the world's most extravagant parties since 1999.
We began celebrating our 20th Anniversary in 2019 and we don't plan on stopping anytime soon! 2020 looks set to be our most interesting year ever as we return to the true spirit of the original Hedkandi.
Created by Mark Doyle and launching as a radio show on Jazz FM back in 1999, Hedkandi evolved into a global dance music phenomenon. We began releasing music under our own imprint and created well over 200 compilations, returning 16 Top 10 Singles and 7 Top 5 Albums.
It wasn't long before Hedkandi began hosting legendary parties across the world, with residencies spanning the UK, Europe, Middle East, Asia, and the Americas.
Our story continues in 2020 with the return of Hedkandi creator Mark Doyle. Our Mixcloud page will now feature regular Hedkandi radio shows plus exclusive mixes from Team Kandi DJs and special guests.
HOT ROBOT RADIO
A globally respected and highly accomplished artist, label boss at the seminal Hot Creations, founder and curator of the worldwide Paradise event series and member of cross-genre band Hot Natured, Jamie Jones has achieved iconic status in the electronic music world. A trendsetter and seasoned tastemaker, the Welsh dance music superstar pioneered his own distinct sound, drawing on his deep knowledge and experience to cultivate DJ sets that weave through a range of diverse, complementary styles selected to energise and enchant the dance floor.
TRANSITIONS
Some DJ careers are built on hype. John Digweed's career is built on substance. One of the planet's most popular DJs, his sets never fall out of favour with clubbers the world over, as his relentless global gig schedule testifies. From ethereal, swirling cinematic soundscapes to energy-infused bass-bothering tech growlers, a new generation of clubbers are learning what we already know - that there's nothing quite like being locked into a John Digweed set. But John Digweed is much more than a DJ. Bedrock – his record label, promotions company and production partnership with Nick Muir – is a mothership of creative ingenuity and integrity that other labels orbit around. His Transitions, Bedrock and Structures albums continue to turn new fans on worldwide. His Transitions radio show is one of the world's most successful dance music shows, broadcast across 45 countries to a staggering weekly audience of 14 million.
MUSIC FROM SPACE
Marc Romboy has been in the Techno scene since the early 90s and he has founded his first own label called "Le Petit Prince" in 1993. His current imprint is "Systematic Recordings" which he set up in 2004 and which has quickly become one of the worldwide top Tech House imprints. He has released three Albums called "Gemini", "Contrast" and "Luna" (in collaboration with Stephan Bodzin) and played already in many remarkable clubs like Berghain, Watergate, Rex, Fabric and Harry Klein to name a few.
PLANET PERFECTO
Since pioneering the genre in Ibiza back in 1987, Paul Oakenfold has remained one of the world's leading ambassadors of electronic music.
His high profile work with the likes of Madonna, U2 and The Happy Mondays have made him a household name, but it's his legendary DJ sets to many millions of fans across the globe that have cemented his position as one of the most respected names on the scene.
Planet Perfecto will be a fresh new weekly two hour show with an innovative style and image unlike anything heard before. It will take in every aspect of Paul Oakenfold's sound - from respected club DJ to Hollywood megastar.
Expect huge club anthems, film soundtracks, hot material recorded from Paul's Planet Perfecto live shows plus debut appearances from fresh Perfecto signings.
RELEASE YOURSELF RADIO SHOW
Grammy Award winning producer, remixer and DJ Roger Sanchez is one of the world's foremost names in House music. Known as a "DJ's DJ" and a "Producer's producer," Sanchez' unwavering status as a top-global master of the genre is a testament to his robust belief in the power of music to liberate people, physically and mentally. Born to Dominican Parents in Queens, New York, Roger spent his younger years soaking up the musical influences that were the lifeblood of his home town. It was the diversity of these influences, from salsa, blues and soul to disco, rock and hip-hop, that solidified Roger's dedication to representing this spectrum of musical styles and spurred his constant quest to redefine the boundaries of house music. A true global citizen, Roger has led the way as an ambassador of the electronic dance movement, unleashing his soulful, high energy sets on frenzied dance floors throughout the world.
SPINNIN' SESSIONS
​Spinnin' Sessions is a weekly radioshow and event concept by Spinnin' Records.
PLAY PODCAST
Steve Bug is one of electronic music's true originals. His relentless commitment to quality has made him one of the world's most revered artists and curators, and along with his label Poker Flat has made a sizeable contribution to the house and techno scene as we know it.
Although dedicated to his own labels Steve's talents have naturally attracted the attention of other imprints. Bedrock, Knee Deep In Sound, Minus, Cocoon and Defected are just some of the labels that have championed original tracks and remixes.
Steve has released six LPs over the last two decades. His latest album 'Never Ending Winding Roads' is released in November 2020.
SINPHONY
The brand-new show by your host, Timmy Trumpet. New episodes weekly including exclusive music from the biggest artists in the game.
TOOLROOM RADIO
Toolroom is known internationally as one of the most innovative major brands in dance music. After over a decade in the music industry, Toolroom showcase their passion for quality House, Tech House & Techno music. With a string of high-profile records in 2018 such as Weiss "Feel My Needs", Friend Within "The Truth" and CamelPhat's amazing take on Fatboy Slim's "Right Here, Right Now" the label starts 2019 with an almighty bang.
Toolroom will make their long waited return to Ibiza this year. Running from 02 June to 22 September, Toolroom's Sunday night residency will be focused on quality electronic music, bringing together AAA DJs and passionate fans to create a unique dancefloor vibe for what promises to be an out-and-out highlight for the 2019 season.
This year will also see Toolroom launch the #toolroomfamily initiative, with specially discounted tickets, exclusive content and other benefits for anyone who joins.
RULES DON'T APPLY
Walker & Royce have been producing their emotive, subdued and groove-heavy house since 2011— but almost from the start, they were touted as future stars. Now it's official, thanks to a certain UK tastemaker— not to mention a string of stellar productions and remixes." -Bruce Tantum: Editor, XLR8R