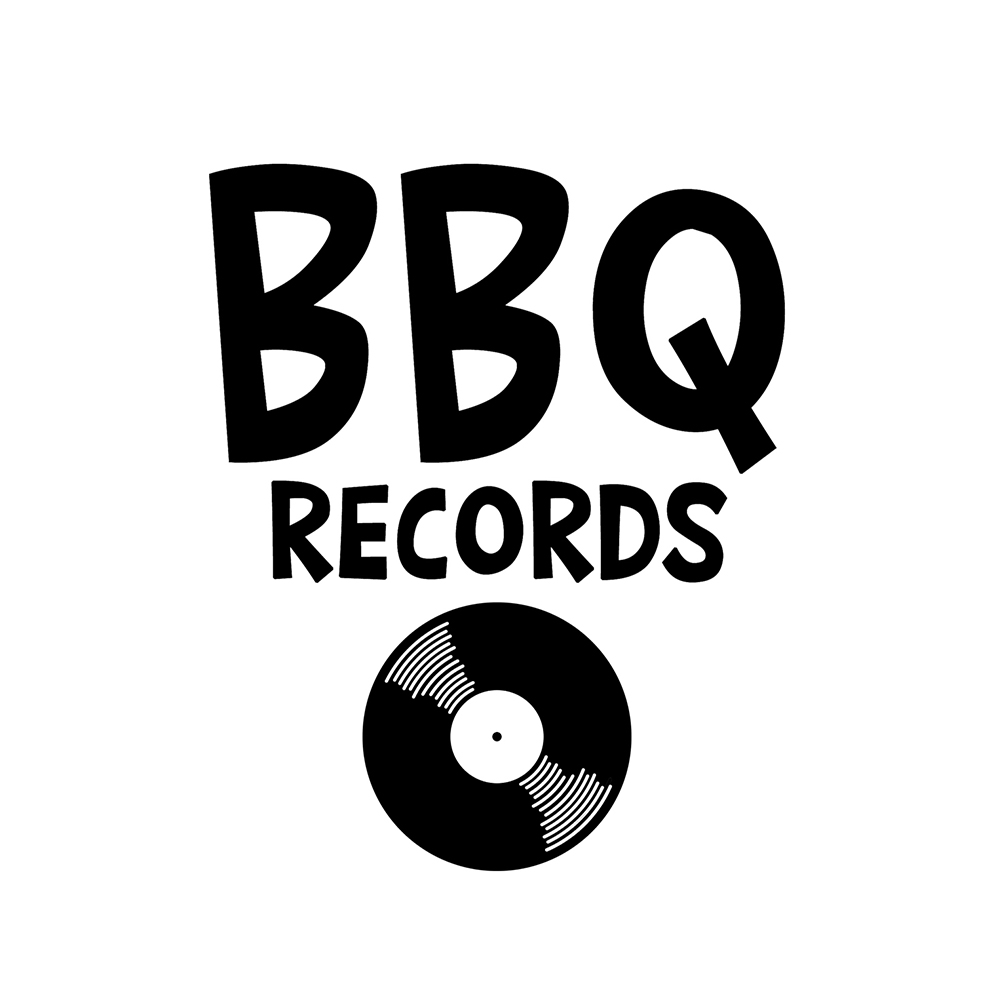 AUSTRALIA'S #1 IN ELECTRONIC MUSIC
Music Label | Radio Station | Music Magazine
Est.2013 - Official Partners: click here
HATIRAS
EXCLUSIVE INTERVIEW
Two times Juno award winner (the Canadian Grammy), Hatiras is one of the true, enduring legends of the house music world. Owner of the amazing Speacedisco Records label, Hatiras has become over the years one of the most influential names in the genre. Continuously producing top ten chartings, dance-floor smashing tunes, he is a true passionate about music and has seen his releases supported by the who's who of DJs across the world.
Also a dedicated promoter, Hatiras spreads good grooves and good vibes, always.
We were lucky to have him for an exclusive interview.
Read below!
- Hi Hatiras! We're glad to have you for this interview! How are you? How is winter going in Canada?


Thanks for having me! Winter is ok… it's not too snowy yet but it's cold. Things are very unpredictable as our government just locked things down again so that nightclubs don't allow dancing, are limited to 50% capacity, and have to shut down by 10PM. I'm spending more time in the studio these days but also finding ways to organize events in unique, new ways. I find it important to stay optimistic and active during these crazy times.



- Now that 2021 is behind us, tell us: what have been your highlights of the year? And what are you most looking forward to in 2022?


My highlights of the year were throwing a Spacedisco party in Toronto in December, a US tour I did in October (Las Vegas, Chicago, etc) and, most of all, being honoured by Traxsource as the #2 Jackin House Artist and #23 Overall Artist in the world! I feel proud of this accomplishment. For 2022 I hope that the world can resume some normalcy and stability again so that I can tour more predictably. I also look forward to releasing a lot more music by myself and on my label Spacedisco Records.
- You grew up in Toronto, Canada, how was the dance music scene there back when you started to get involved in the industry? How did it evolve and how do you see it now?


I started out in the rave scene in Toronto in the early 1990s. It was a very exciting time. Life without cell phones was definitely more mysterious and adventurous. The scene is not necessarily bigger now, it's just been absorbed more into the nightclubs and the festivals are more corporate. Tickets for events were much more affordable back in the start while nowadays events have gotten quite expensive and there can be an element of commercialization at certain venues and parties. However, there still is a thriving underground scene here - you just have to know where to find it. One thing the pandemic has done over the last 20+ months is actually revive the underground scene. During the height of the lockdowns this past summer and even now, in the winter, there are exciting, secret events happening in warehouses, on beaches, in parks and under highways in Toronto. It really feels like a rebirth of the underground rave scene again.


- One of your first successes was your track 'Spaced Invader', a global hit that earned you your first Juno Award! What impact did it have in your career and in your life? Did this success influence what you did afterwards?


Yes "Spaced Invader" was a huge tune for me. Before that song exploded, I was a rave promoter studying biology at university. When "Spaced Invader" became a top ten UK dance hit in the early 2000s it launched my worldwide touring career. I made the decision then, to pursue the life of a musical artist and haven't looked back since then. Some years have been better or busier than others but I am proud of the fact that I have stayed very active in this business, have toured the world, and am also seeing another wave of success and impact lately with my new music and label.
​
​
- At your beginnings, you were also a party promoter, and you still organize events today with your label Spacedisco Records. What is, in your opinion, the most challenging thing about running events? And what's the most rewarding?


The most challenging thing about organizing events is the element of uncertainty. You can do everything correctly but there is always an element of luck, or an unknown factor at play. For example - you could have bad weather the night of a party, or a traffic accident blocking access to your party, or intervention by over-reaching authorities trying to block your progress despite following all rules and regulations. It can definitely be very stressful and is not a job for someone looking for security. Every party is a gamble in one way or another. In terms of the most rewarding part of throwing an event - for me, it's usually the peak of the night when the crowd is excited and having a fantastic time - or the end of the party when everything went smoothly and people go home happy and fulfilled.



- If you had to pick one, which one would be, for you, the most epic party you threw?


It's hard to choose the most epic one since I've thrown so many and they were all special in their own way. This one comes to mind though… Back in 1999 I threw the 5 year anniversary of my rave company - Liquid Adrenaline - at the back of a train station in the suburbs of Toronto. I had 3 very large circus tents - one with House and Techno DJs, the other mainly drum and bass, and the third was a Chill Out tent. It ended up raining from the start of the event (10PM) until close (7AM) - this caused everyone to cram into each of the tents and made the vibe super tight, packed and intimate. Over 5,500 people attended and surprisingly, nobody complained about the rain. It was an amazing vibe from start to finish. I remember at one point a full size fire truck and police appeared around midnight with the intention to shut the party down. We were prepared for this and had secured all permits and followed all rules. I distinctly remember the authorities showing up and making us turn off the music temporarily. Everyone was tense. After a few minutes of inspection and discussion, they understood that all was fine and the music resumed at full blast. That was such an amazing memory. It really felt like 5000+ people holding their breath while the situation was resolved followed by an explosion of energy when the music came back on full blast :)
- Talking about Spacesisco Records, tell us, how did you start the label and why? What inspired or influenced its creation and artistic direction?


When I started making music in the late 90s I was making French / Daft-inspired Jackin / Chicago house music. By 2008 I evolved into a more Electro House sound with my label Hatrax Records. After I did that for a few years it felt like everyone jumped on the sound and kinda ruined it by evolving it into a commercialized, super cheesy EDM sound. I remember being at ADE in Amsterdam in 2015 and hearing the EDM sound everywhere. It was so uninspiring to me and boring that I felt like quitting. I was actually at a party where one of the big DJs was playing EDM and I noticed that the crowd was just standing there, not dancing. I left the party frustrated and stumbled into a small bar in the heart of Amsterdam where I heard 2 DJs playing underground Chicago House. The bar was empty, with nobody there, but listening to that music again made me happy. It reminded me of my roots and something inside me told me to ignore the EDM hype and to go back to making my original musical sound and to bring it back again despite the current trends against this. So, I decided to start a new label brand and called it Spacedisco Records. The first few releases were generally just my own music, with no support from any bigger labels / managers etc. It was just me, making the music that I loved, that reminded me of the mid 90s when I was a rave promoter and raver. The sound of my label started to attract other artists that loved, and understood, what I was doing. Since then, 5+ years later - I still have the same philosophy with Spacedisco Records and have now achieved 300 releases with over 100 different artists on the label. None of the artists on my label are doing it for the wrong reasons (for money or ego) - we all make music that we love, because it makes us happy - and then that energy and vibe translate, authentically and make the listener happy. I am extremely picky and meticulous about the sound quality of the releases on the label. I master every release myself and design the artwork and animations. I put a lot of love into the content and it shows - as a result, it's become contagious and is growing quickly and organically.
​
​
- What are the best and worst things about running a music label? What are the ups and downs you've faced over the years and what are you the proudest of?


The best part of running a label is playing new music to a crowd and seeing their positive reactions. I love every release on the label and am proud of them all. I believe the label has a consistent and high quality sound that will work on any dance floor. I'm proud to see all of the artists on my label growing and succeeding. Traxsource just released their Top 100 Jackin House Artists of 2021 and 40 out of the top 100 artists have all released music on my label. I'm excited about that and feel that, together, we are building a sound, a family, and a worldwide vibe.


The worst thing about running a label is the extreme workload and unpredictable pay. It takes a lot of time to listen to demos, select new music, produce and master music, design art, do music delivery, marketing, accounting etc. etc. It can definitely be overwhelming. It's also very true that streaming royalties are not nearly fair enough to justify the work put in. You really have to love music to do this job. Luckily, I love the music so much that I'm willing to tackle all of the difficult tasks.


Finally, I love the feeling of family and friendship I have with the artists on the label - Vincent Caira, Sebb Junior, Angelo Ferreri, DJ Dan, Gettoblaster, Sammy Deuce, J Paul Getto, Carlostella, Brock Edwards, Lee Wilson, etc. etc. I feel such a strong connection to them all, we all understand each other, and we're all on a mission to create music to elevate the world's frequency through authentic sonic love vibrations!
- Finally, tell us about your latest release 'Mind Body Soul'. Do you have more tracks coming up?


I recently released "Mind Body Soul" and was trying to capture a mid 90s sound similar to Eddie Amador's classic tune "Not Everyone Understands House Music" but with modern mastering and quirky, trippy vibes. I've also just released another single called "Get Yo Self" - that one is more of a diva-vocal-house music build up anthem vibe with funky bass and a catchy organ hook. My next single releases in January and it's called "Sao Paolo" - that one has a Brazilian influence in the sounds. I have so many tracks coming up it's at least 3 - 5 per month for the rest of 2022. I'm addicted to creating music - so you can expect a lot more coming, and a lot of variety within the different vibes of House Music. Thanks for listening and connecting guys. I truly appreciate it!